We help brands build meaningful connections with their audiences
With all the distractions consumers face today, many businesses are wondering how to best gain the attention of prospective clients online. This is where we come in. We help you balance logic and emotion to create conversion-focused websites and online stores that visitors find effective and really enjoy.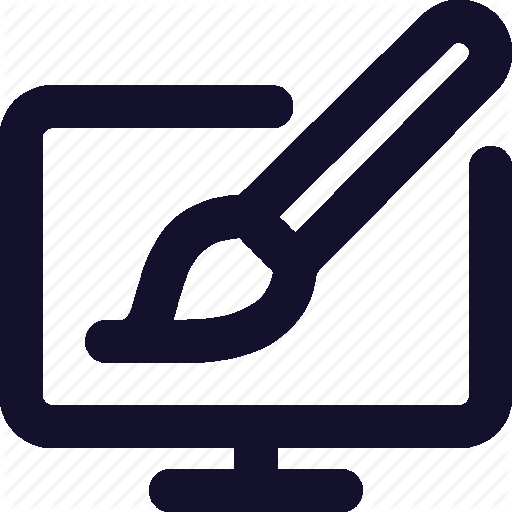 Our proven design process allows us to work with our clients in partnership to figure out exactly what will work and convert on their website. Websites should be more than pretty looking brochures. A company website should aid in growth by generating leads for your business.
We work hard to build great websites, but even harder to build great relationships. Our team focuses on providing truly excellent service by delivering the industry's most innovative and modern web solutions.
Below is a general description of the typical web design project process along with a description of each of the phases.
01 STRATEGY
Everything Starts with Strategy...
Everything starts with strategy. Each individual page needs to have a defined purpose that will lead your prospective customers on the "buyer's journey". Some pages may be there to just inform, others to sell, some to give contact information. They should flow from one to another in a way that feels effortless.
02 CONTENT
Targeting your Potential Audience...
We help you create powerful, persuasive content that talks to your potential clients and customers the same way you would communicate with them in person. This is where SEO optimisation starts as well, we help answer the questions your customers are looking for online and position your site as an authority in your market.
03 DESIGN
Presenting Your New Content...
Then we work to craft a beautiful online representation of your business and brand. Design isn't just about making things pretty. It's about how to present your content and message in a way that will be consumed by your visitors and achieve the desired outcome.
Our designs are typically simple and elegant to make sure that the important messages are seen and visitors can find exactly what they are looking for quickly. UX (or user experience) is at the forefront.
04 DEVELOPMENT
Making your New Site Highly Functional
Finally, using the latest tools, we build a highly functional site that helps turn your visitors into buyers—and helps your business run more smoothly. Our sites are mobile friendly and work seamlessly on all devices. They integrate with other parts of your digital ecosystem to truly be a powerful tool for your business growth.
05 GROWTH DRIVEN WEBSITES
Continuous Monitoring, Updates, Optional Paid Ads, and more...
Once your site is live we recommend continuous monitoring of how visitors are interacting with it to continuously learn and improve.
We are constantly researching, testing, and learning about our visitors to decide on ongoing website improvements. Through continuous improvements we can reach the best possible results without guesswork.
A website shouldn't stand alone, it should be a central part of your business strategy. We use a Growth Driven approach which works closely with marketing and sales. What we learn about visitors helps with marketing, sales strategies, and tactics (and vice versa).
Effective web design relies on these elements to align with your business goals and objectives. Our strategic design process is all about identifying those goals and using them to guide your design.
Business Websites
Business Websites
We can help you uncover how your brand should behave and engage on the Internet. When it comes to business, we know that having
a powerful and well optimized website is crucial
and we have the experience to get you there. We will walk you through the exact steps you can take to evolve your website from an expense to a powerful lead magnet.
Non-Profit Websites
Website Design for Non-Profit Organizations
If you're a non-profit organization, we welcome you here. We've worked with many non-profit clients in the past, enough to know that we need to switch things up a bit to provide a great service for you. Organizations trust us when they want a presentable website that operates more like a communication machine. We always give some pretty awesome discounts for non-profits as well!
Online Stores
Online Stores
If you have something to sell, we can help you sell it online with a beautiful eCommerce Solution. We can handle any part of the process for you including:
Web Store Design
Store Development
Digital Marketing
Product Management
Having an online store to sell your physical or digital products is one of the
best ways to maximize your profits
.
Mobile Websites
Mobile Websites
If you have a website today and it does not work on mobile, it's just not going to work for you, period. Any website that is not yet fully mobile compatible needs to be resolved as soon as possible to avoid getting punished in search engine results, pagerank factors, and more. Every single website we design is 100% mobile-friendly and compatible with all modern browsers out of the box. If you need help resolving your mobile issues, contact us for some assistance and we can get you on the right track!


Landing Pages
Landing Pages
Landing pages are standalone web pages that are created for a specific marketing or advertising campaign. Having a good landing page ensures that when running paid traffic, you're getting the best conversions. Landing pages work best when they have laser-focused topics and when they are able to target emotional triggers of the visitor, causing them to complete a task.


Website Maintenance
Website Maintenance
We also perform as-needed and monthly site maintenance tasks. This includes performing website backups, CMS updates, design modifications, and new page additions. Our goal is to give our clients one less thing to do and take the stress away from making website updates. All that's required is a simple email or phone call! All normal updates are usually completed the same business day.


Managed Web Hosting
Managed Web Hosting
At MortHub, our clients are treated to the best web hosting servers available. We charge a low, very competitive monthly rate and take care of everything server related for you. We include free set ups and installations on our servers and we also have some of the fastest specs. The best part? Only web design clients of MortHub are allowed on these priority hosting plans.


Web Consulting
Web Consulting
If you're not sure which direction you want to take with your website or marketing efforts, we're happy to speak with you about future plans and offer advice where necessary. We can give you valuable information at an hourly rate and let you make the decisions without any pressure. Consulting is typically done via phone call or video chat, but other arrangements can be made.


Enter your email below to get started: